Trafalgar Law Body Pillow
Gender: 

Unisex

Material: Peach Skin

Warning: 

Stay away from fire
Note: The product is pillow case, excluding pillow core. You can buy pillow cores in the " Pillow Core " option
Features:
Trafalgar Law Body Pillow is a pillow for fans of the popular manga and anime series One Piece. The pillow is shaped like the character's body, with a large size and made of soft and comfortable materials.
The surface of the pillow is often printed with a character image with a twisted lying position and emotional gestures, helping to create a feeling of closeness and familiarity when used.
This body pillow is often used to decorate a bedroom or living room, and can also be used to relieve stress and create a sense of comfort while sleeping. However, this product is only a recreational item and is not a substitute for a full and quality sleep.
However, it is not a suitable product for everyone, and may be perceived as a sexual or indecent product in the eyes of some. Therefore, if you are interested in using this body pillow, consider carefully and make sure it is an appropriate choice for you.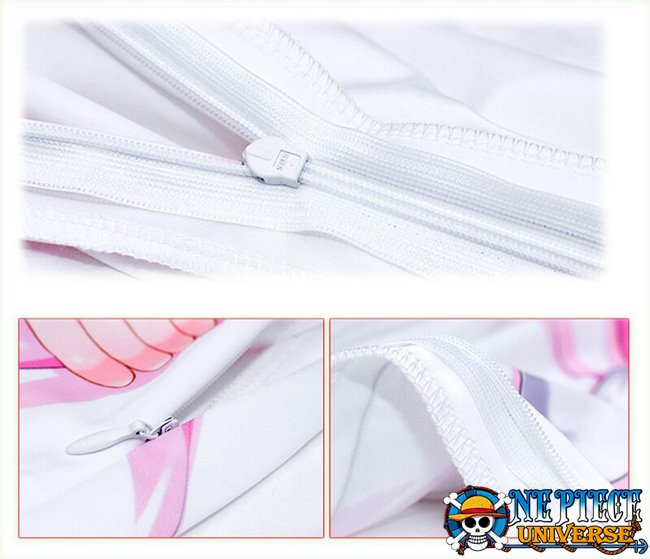 >>> See more: One Piece Pillows