Yorki Rumbar Pirates Flag Jolly Roger and Banner for sale
This flag is a great way to add color and style to any room. it can be used as a photo booth backdrop, wall decoration, or even as a gift for your family and friends.
Item name: Rumbar pirates jolly roger
Flags & Banners Material: Polyester
Fabric: Polyester – Type: PRINTED
Shape: Any Shape or Customized
Style: Anime
Item Type: Hanging flying – Usage: Decoration
Professional: Our One Piece flags are made of high-quality polyester material, which is durable and can be used for a long time.
What does Rumbar pirates's Jolly Roger mean?
"The Rumbar Pirates were a group that Brook was a part of during his past life before he was resurrected as a living skeleton. The Jolly Roger of the Rumbar Pirates differed from both Yorki's and Brook's – the latter having replaced Yorki as the captain of the Rumbar Pirates. The emblem of this group featured the image of a horned animal skull.
It remains a mystery as to why the Rumbar Pirates chose this symbol as their pirate emblem, but Oda may not delve further into it as the group has already perished."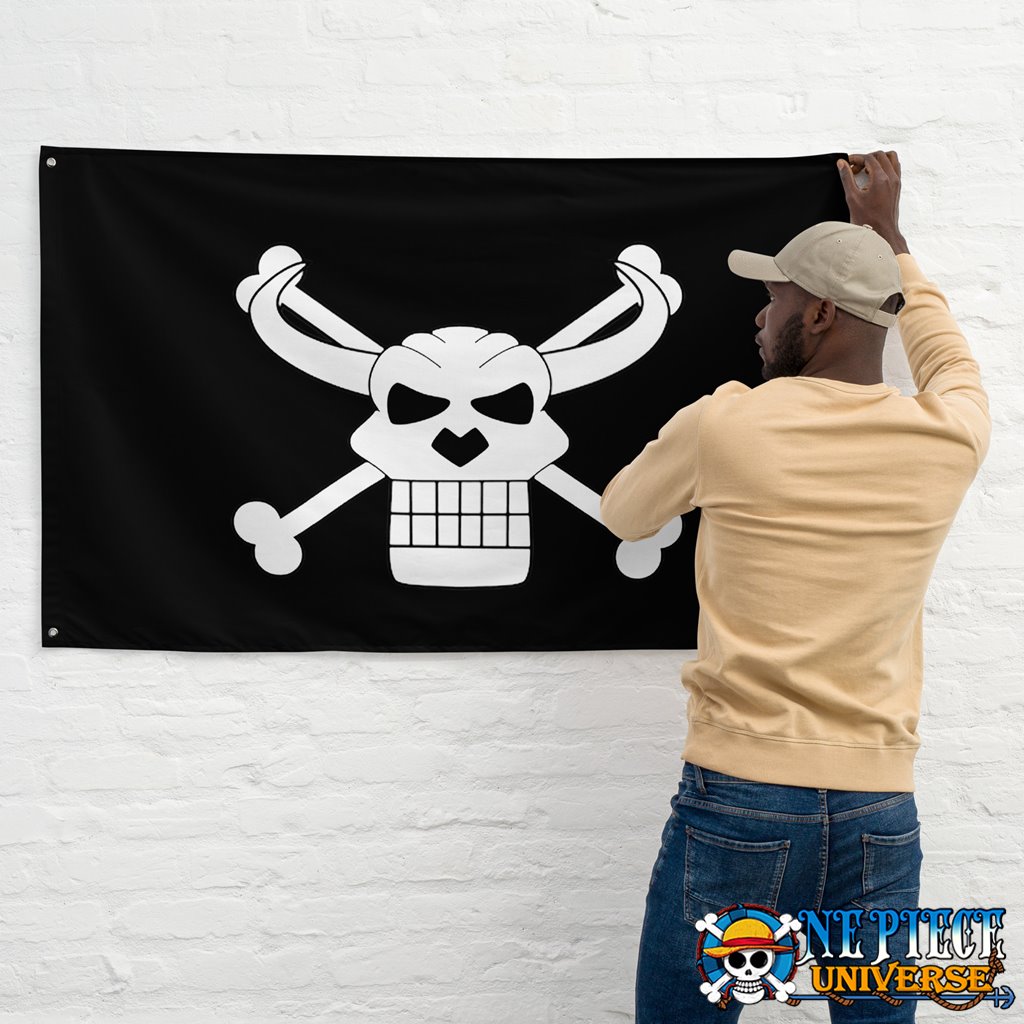 One Piece Rumbar pirate Flag Jolly Roger description:
The legendary Yorki Rumbar Pirates Flag, a testament to the daring adventures of the fallen crew. This flag proudly displays the iconic Jolly Roger of the Rumbar Pirates, as captained by Yorki.
With its intricate design and bold colors, it captures the spirit of their seafaring journeys. Crafted with attention to detail, this flag is made from high-quality materials, ensuring durability and vibrant display.
The Rumbar Jolly Roger flag at the One Piece Universe online store comes in a variety of custom sizes and can be printed on either 1-sided or 2-sided.
>> See more: Jolly Rogers One Piece