Jolly Roger Tontatta Pirates Flag
Flags & Banners Material: Polyester
Fabric: Polyester
Type: PRINTED
Shape: Any Shape or Customized
Style: Anime
Item Type: Hanging flying
Usage: Decoration
Professional: Our One Piece custom flags are made of high-quality polyester material, which is durable and can be used for a long time.
This flag is a great way to add color and style to any room. it can be used as a photo booth backdrop, wall decoration, or even as a gift for your family and friends.
Item name: Tontatta Pirates banner and Flag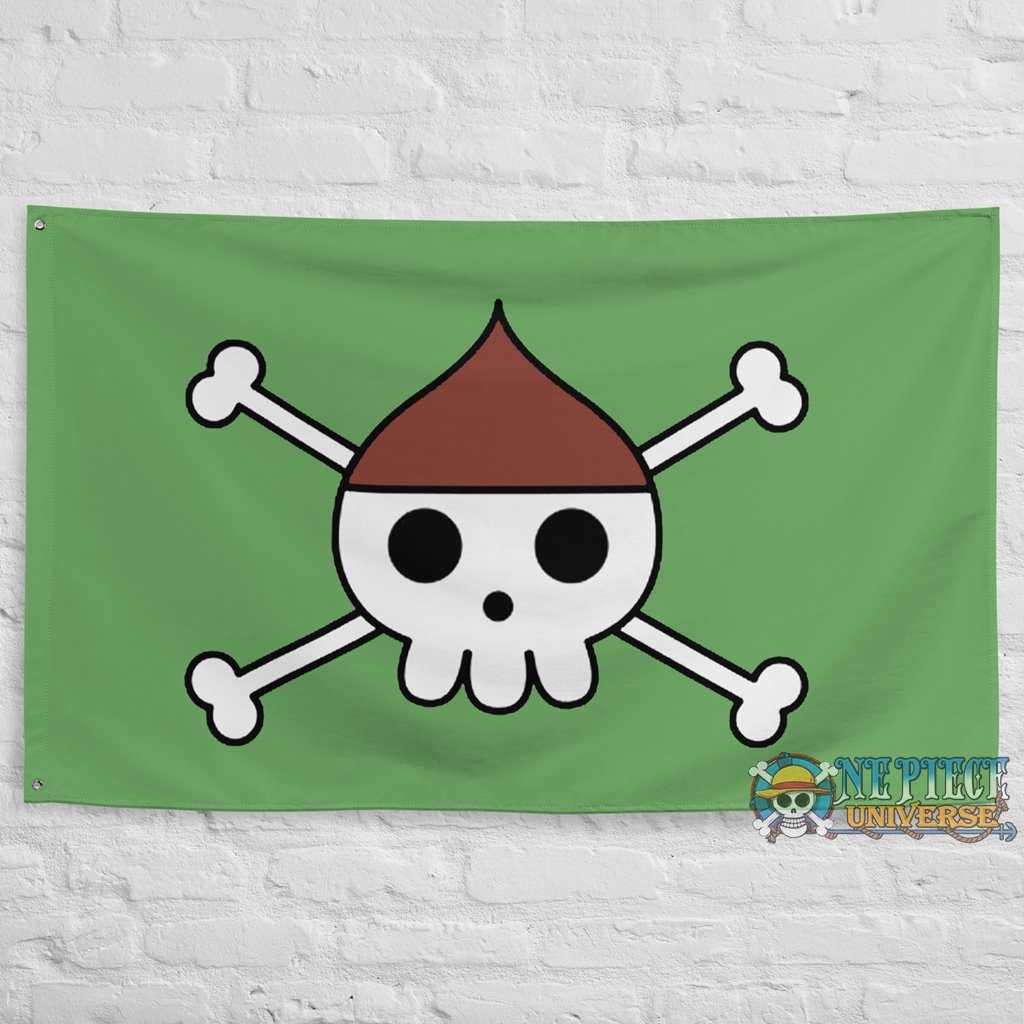 What is Jolly Roger of Tontatta Pirates?
The Tontatta Pirates Jolly Roger features a minimalist design with a skull wearing a chestnut-colored hat and the iconic crossed bones. It is believed to be inspired by the headwear of Mont Blanc Noland, adding a touch of history and symbolism to the flag.
Tontatta Pirates Jolly Roger flag description
The Tontatta Pirates Jolly Roger Flag is a unique product, featuring the traditional Jolly Roger symbol of the Tontatta pirate crew. This symbol consists of a simple skull with a hazelnut-colored hat and the customary crossed bones, creating a distinct and recognizable image.
The Tontatta Pirates flag at the One Piece Universe online store comes in a variety of custom sizes and can be printed on either 1-sided or 2-sided.
The predominant color of the flag is green, evoking a sense of freshness and vibrancy. The green color represents freedom and the spirit of adventure, much like the Tontatta Pirates on their journey. Together with the Jolly Roger symbol, this color creates a harmonious and eye-catching effect on the flag, capturing the bold essence of the Tontatta pirates.
The Tontatta Pirates Flag is made of high-quality polyester fabric, ensuring durability and sturdiness for the product.
You can hang it in your bedroom, living room, office, study area, or take it with you to anime and cosplay events. With various sizes to choose from, you can select a flag that suits your space perfectly.
With the Tontatta Pirates flag, you can proudly display your allegiance and accompany the Tontatta Pirates on their adventurous journey in search of the great One Piece treasure. Hang the flag where you can see it every day and feel the encouragement and support from this small but brave pirate crew.
The Jolly Roger Tontatta Pirates Flag is an excellent decorative item for One Piece fans and Tontatta Pirates enthusiasts. It is a fantastic way to express your love and passion. Transform your living space into a lively and captivating environment with a collection of One Piece flags.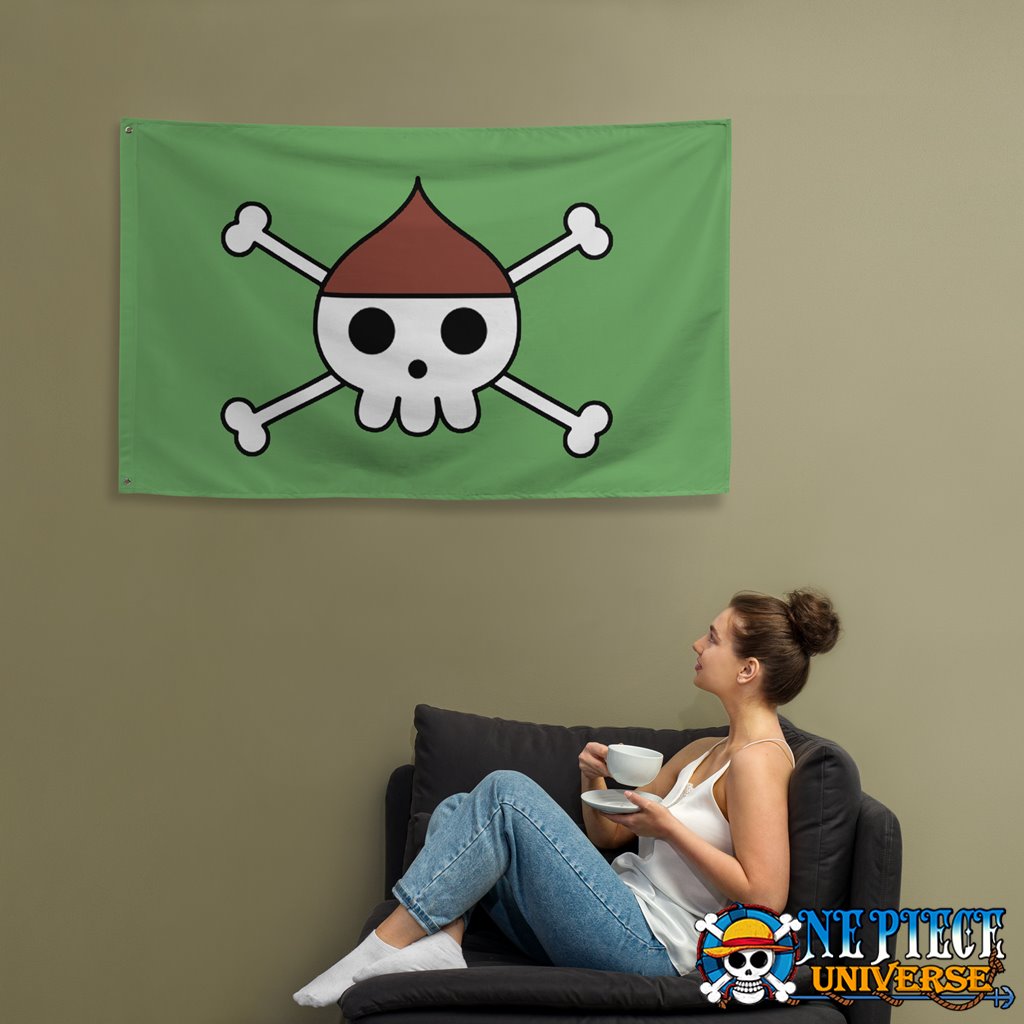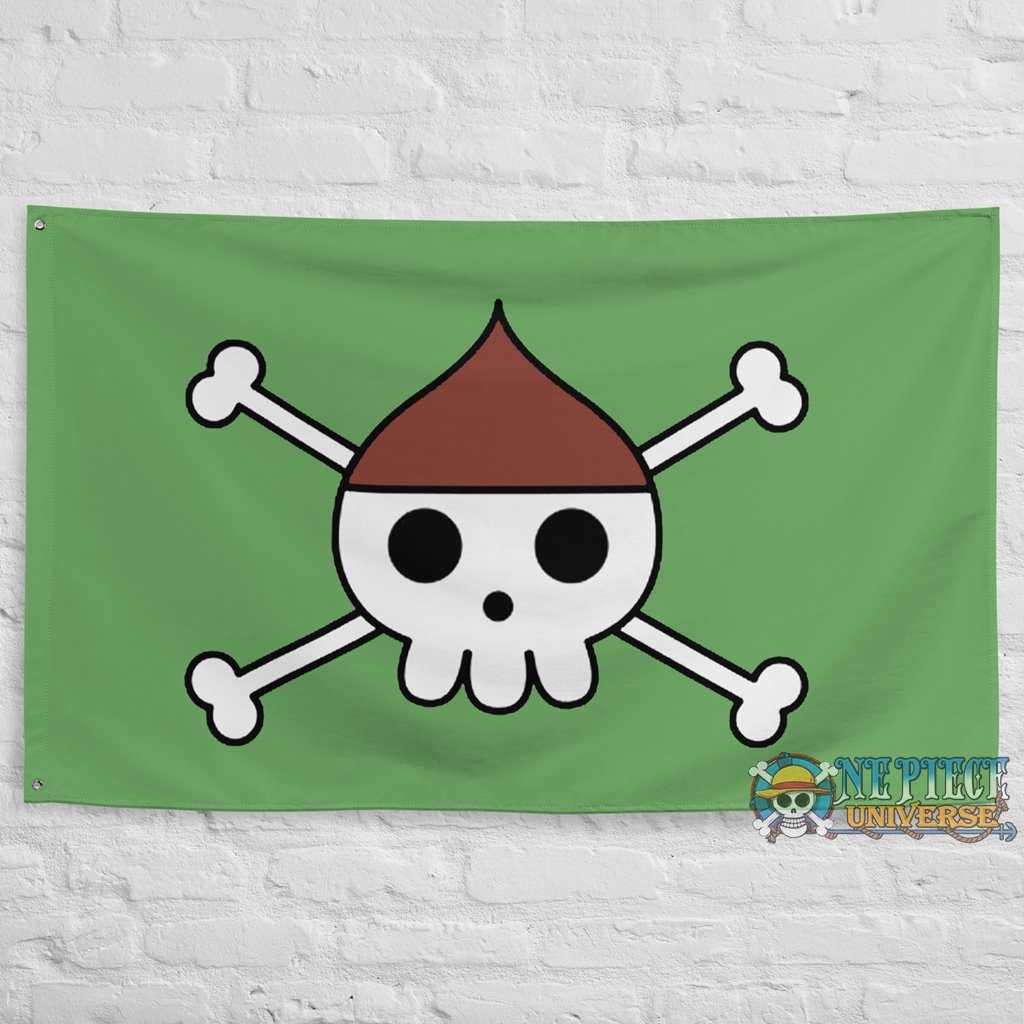 >> See more: Jolly Roger One Piece Flag